START SMALL MUSIC INSPIRES CHILDREN
start small

WITH OUR STUDENT INSTRUMENT RANGE
DREAM BIG
WITH YAMAHA DRUMS
Learning to play a new instrument has lifelong advantages.
Whichever musical hero your child aspires to be, here's where they begin. Drum solos stand out. Make a noise with our great value, entry-level acoustic drum range with its superb sound quality. Or choose a digital kit to let them connect with training programs and apps, which will allow them to plug into the latest sounds and play as loud as they like, in silence or performance mode
Encourage your child to dream big and support their musical journey.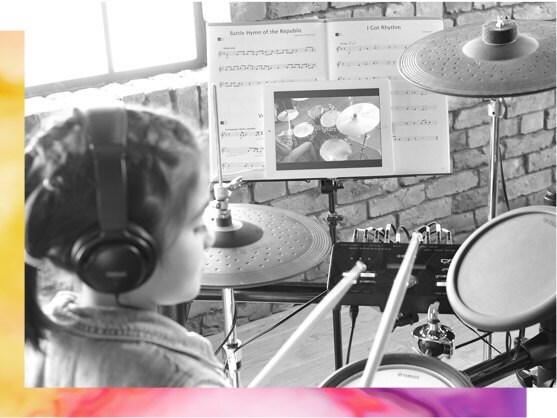 GET ON A ROLL
From letting off steam, to discovering a hidden talent. Drums are the best way to relieve stress and give any soundtrack or band session real drive.
Our complete, compact kits allow them to learn how to synchronise and play in their own unique style.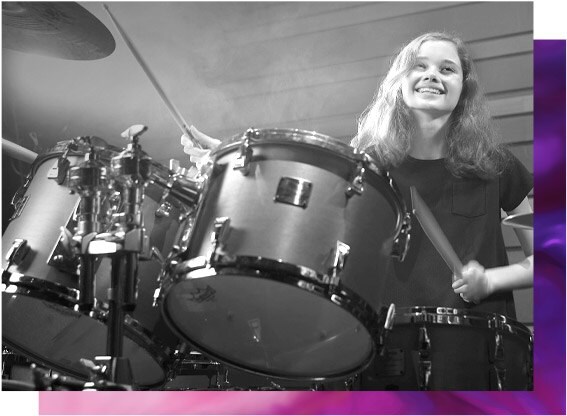 ACOUSTIC DRUMS
Yamaha Rydeen acoustic drum kits are ideal for newer players or intermediate drummers wanting to upgrade from their starter kit.
Each kit features 6-ply poplar shells which sound great with warm tones, soft highs and a rich low end.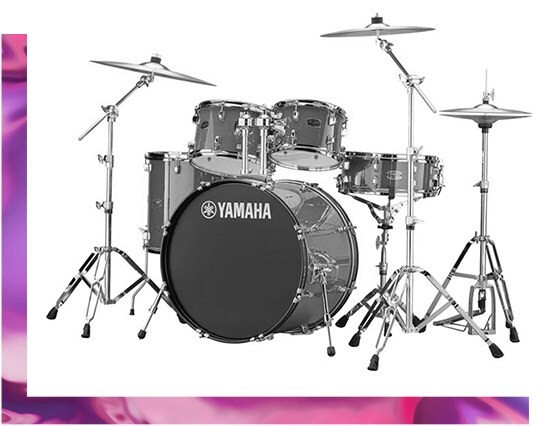 STRIKING COLOUR
These 5 piece sets are available in 20" and 22" bass drum sizes, in a huge variety of striking solid and glitter colours, from hot red to mellow yellow.
With improved bass drum legs, brackets, and snare, they sound as good as they look.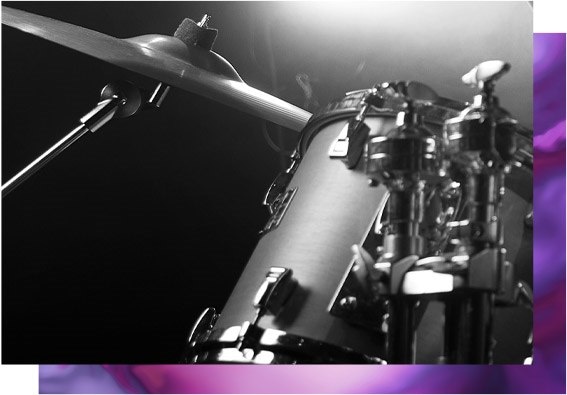 HIGH QUALITY, ENTRY LEVEL
This is an ideal set for aspiring drummers, and parents on a budget. With no compromise on quality, this entry-level kit features a genuine Yamaha tom and pipe clamp, so from the moment they strike their first beat, they'll love to play.
Fully customisable to incorporate other hardware, the Rydeen range is ready to grow alongside their ability.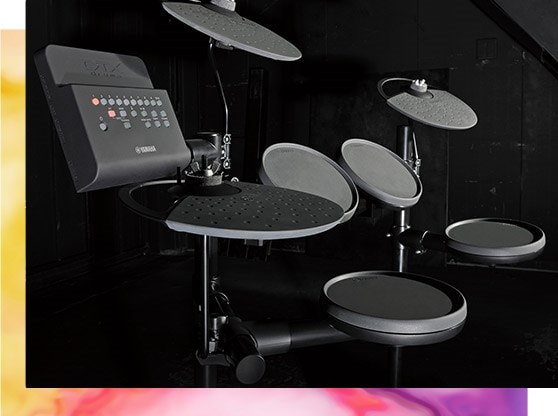 DIGITAL ADVANTAGE 10 DRUM KITS IN ONE
It's an instant hit. Our DTX402 range comes with 10 built-in drum kits, offering a range of sounds from acoustic to electronic. The expressive range reaches as far as their imagination.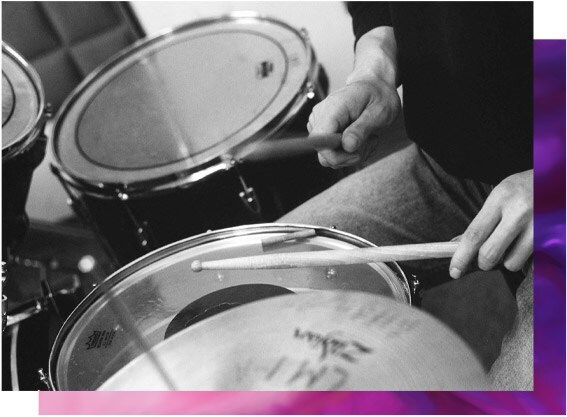 TEACH AS THEY PLAY
Our built-in training is just as varied and rich as the sound quality. With 10 programs to switch between, it guides them to play the right rhythms, measure their speed, and improve their strokes.
Watch their performance grow with guided practice.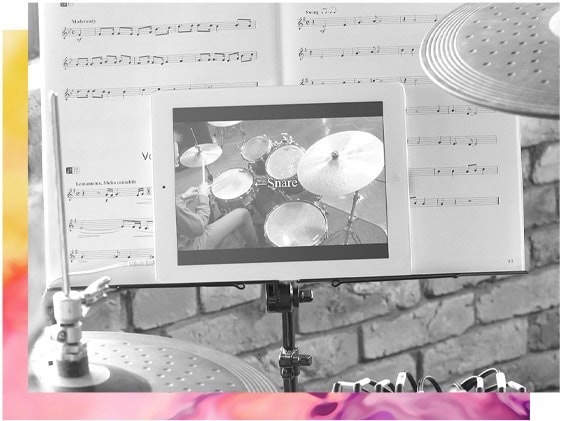 APP ADVANTAGE
Practice and perform along with their favourite tracks and share it with friends or post it on social media. Our DTX402 Touch App makes it all possible.
Challenge modes and step-by-step instructions take them through every level of learning.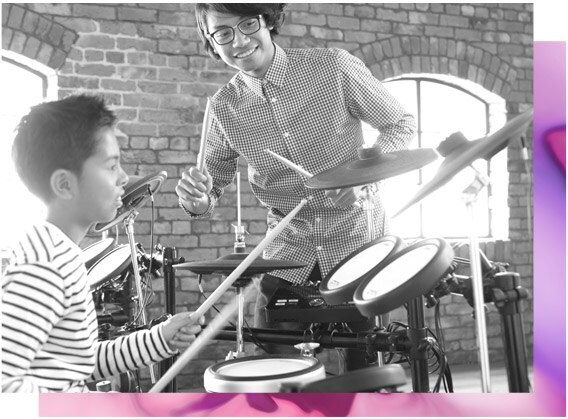 BETTER BY DESIGN
COMPACT WITHOUT COMPROMISE
The DTX402 is equipped with a Yamaha foot pedal, faithfully recreating the feel of an acoustic drum kit. The heights and positions of everything, from cymbals to snare can be adjusted to suit children of all ages. Select from four models, and discover the DTX series.
FIND YOUR YAMAHA DEALER
Yamaha has a network of specialist music shops across Europe. Our dealers can provide you with the help and advice you need to find your perfect instrument and offer support after your purchase.
START SMALL MUSIC INSPIRES CHILDREN