Biography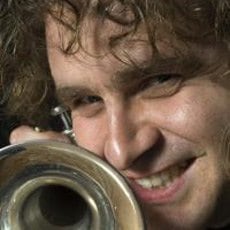 He awarded the first prize at the International Contest of chamber music in Passau (Germany) with the quintet GomalanBrass and in the soloist international contest "Rovere d'oro", "Aqui Musica" and "Riviera della Versilia."
After playing for two years with the Orchestra "Toscanini" in Parma, he has been select, still 23 years old, from Zubin Mehta as Principal Trumpet for the orchestra of Maggio Musicale Fiorentino (1999-2002).
Starting from 2003 to 2008 he has been Principal Trumpet of the Orchestra of the Accademia Nazionale S. Cecilia in Rome.
During 2004 he collaborated as Principal Trumpet with the Chicago Symphony Orchestra (USA). During his career he collaborated with the greatest conductors like Giulini, Muti, Abbado, Mehta, Sinopoli, Chung, Sawallisch, Barenboim, Maazel, Pretres, Pappano.
As soloist he exhibited with the Orchestra of Maggio Musicale Fiorentino (also in the Japan tour in 2001 directed by Zubin Mehta), the English Chamber Orchestra, the Wiener Kammerkonzert, the Max-Plank-Philarmonie in Munich, the Junge Philarmonie Salzburg, the Orchestra da Camera in Mantua, the Orchestra "Haydn" in Bolzano, the Orchestra of the Teatro Olimpico in Vicenza, the Orchestra Filarmonica Marchigiana and with other different wind formations like the Marche Wind Orchestra and the Banda Musicale of the Police. As soloist he collaborated with conductor like Zubin Mehta, Isaac Karabtchevsky, Etienne Siebens, Friedrich Heider, Günter Neuhold, Ralf Gothoni, Wolfram Graul, Paul Peloso, Michele Mangani, Maurizio Billi.
He has been teacher at the International Festival and Accademia "Santafiora in Musica" (Grosseto), at the Scuola di Musica in Fiesole (FI), at the Accademia "Mimesis" of the Maggio Musicale Fiorentino, at the Festival of Portogruaro (Venice) and the Musica Riva Festival (Trento).
He is regularly invited to hold master-class in foreign countries, as teacher has already appeared at the Tanglewood Institute (Boston-USA), at the Royal Northern College of Music (Manchester-England), at the Royal Scottish College of Music (Glasgow-Scotland), at the International Festival of Kalavrita (Greece), at the Toronto University (Canada), at the Trompetentage Vocklabruck (Austria) and for other various Italian festivals.
He made recordings and television broadcast for Sony, Emi, Rai, Radio Canada and Mediaset.
With the Quintet "Gomalan Brass", he exhibited for important festivals in Europe, Canada, United States and Japan, and made three recording productions for Summit Records and Naxos.
From 2007 he is Trumpet teacher at the "C. Monteverdi" Conservatory in Bolzano.